3 Best Basement Carpet Ideas For A Cozy Home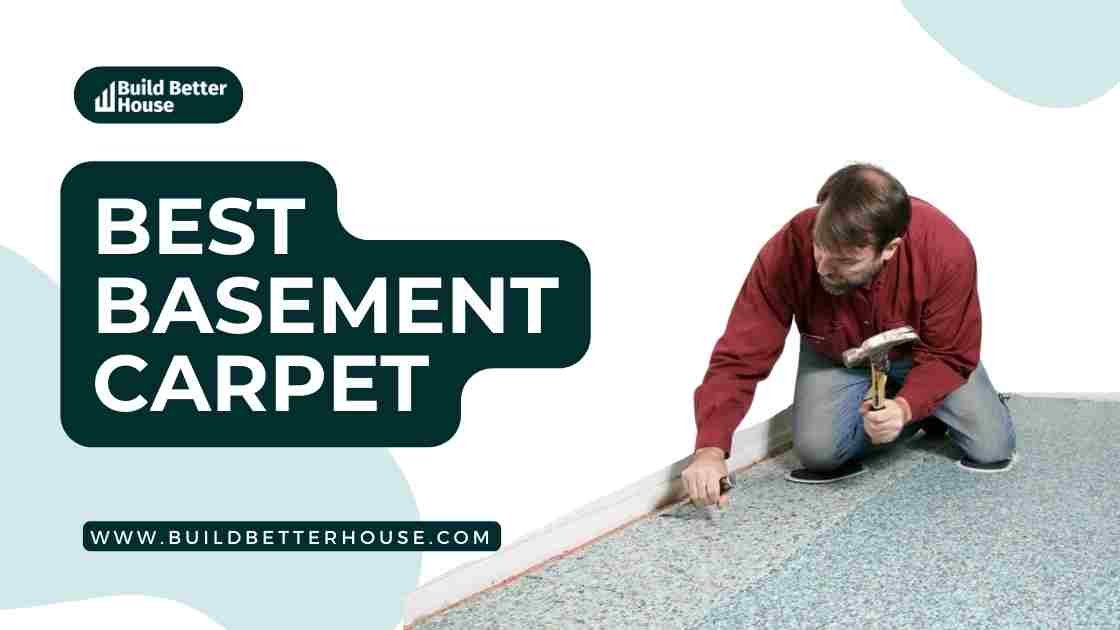 Transforming your basement into a cozy and inviting space can be exciting, but choosing the right carpet can be challenging. The right carpet will enhance your basement's overall look and feel and provide durability and comfort. But with so many options available, it can be overwhelming to narrow down the choices. So in this article, I will share the top 3 best basement carpet options.
Importance of Choosing the Best Basement Carpet
When it comes to basements, choosing the right carpet is crucial. Basements are prone to moisture, dampness, and flooding, which can cause damage to your flooring if you don't choose the right type of carpet.
Not only that, but basements also tend to be cooler than the rest of the house, so you'll want to choose a carpet that provides warmth and insulation.
A good carpet can enhance your basement's overall look and feel, making it a more inviting and comfortable space. It can also help absorb sound, making your basement a quieter area.
Additionally, carpet provides a non-slip surface, essential for safety, especially if you have kids or older adults in your home.
Given that carpet despises moisture, you must be practical when choosing the best carpet for a basement. Even so, basements frequently retain moisture despite our best efforts.
It indicates that you must choose carefully as few carpet varieties suit the basements.
Berber carpet is one of the most preferred carpet types for elevated areas of the home.
Berber carpets are incredibly adaptable and go well with many different types of decor. While it was initially solely considered for home offices and recreation rooms in the basement, it is now a suitable choice for all rooms in the house.
Berber generally has looping carpeting designs; the variety of color choices expanded as looped clothing became more well-liked. As a result, looped carpets became available in solid colors in addition to the flecked or multicolored patterns typically associated with Berber.
However, the name Berber thrived, and today the looped form is more frequently mentioned than the color.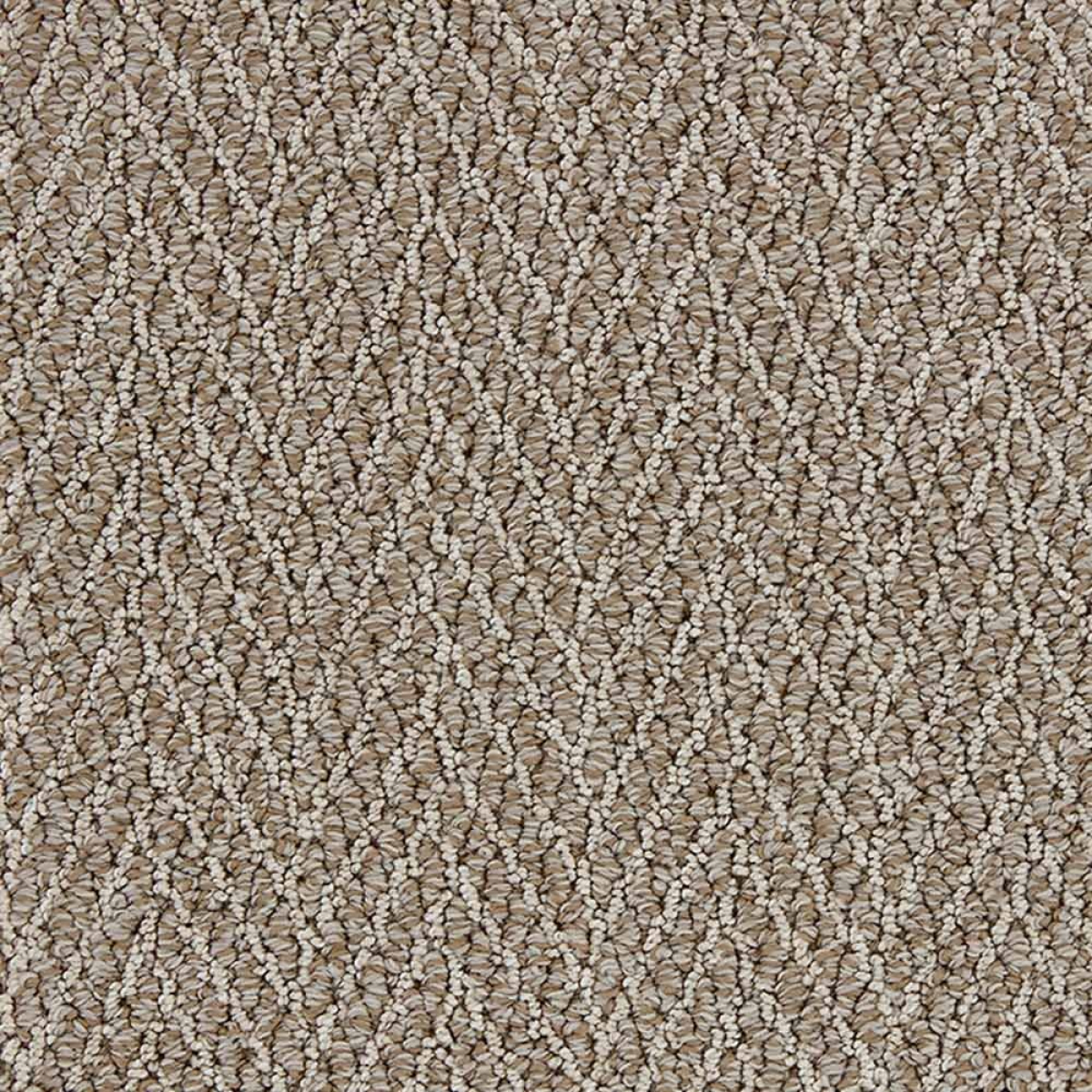 One reason Berber has become increasingly popular is that it is less expensive than other home carpet designs. There are multiple price ranges for Berber carpets, some of which can be comparable to the cost of other cut-pile designs.
This carpet does not fit the description of the majority of carpet floorings, which are criticized for not being stain-resistant. Although many people think twice about having carpeted flooring since they tend to absorb water and become less durable, Berber is an exception and is stain-resistant.
Carpet tiles, commonly called modular or square carpets, are squares that can assemble from wall-to-wall rolls to form a carpet.
In addition to the standard sizes of 48×48, 50×50, 60×60, and 96×96 cm, carpet tiles are also available in a broad range of shapes and sizes, such as hexagons and triangles. However, these may add complexity and cost to the installation process.
Yet, carpet tiles are a popular flooring option for commercial spaces, including bars, restaurants, and other relatively simple renovations.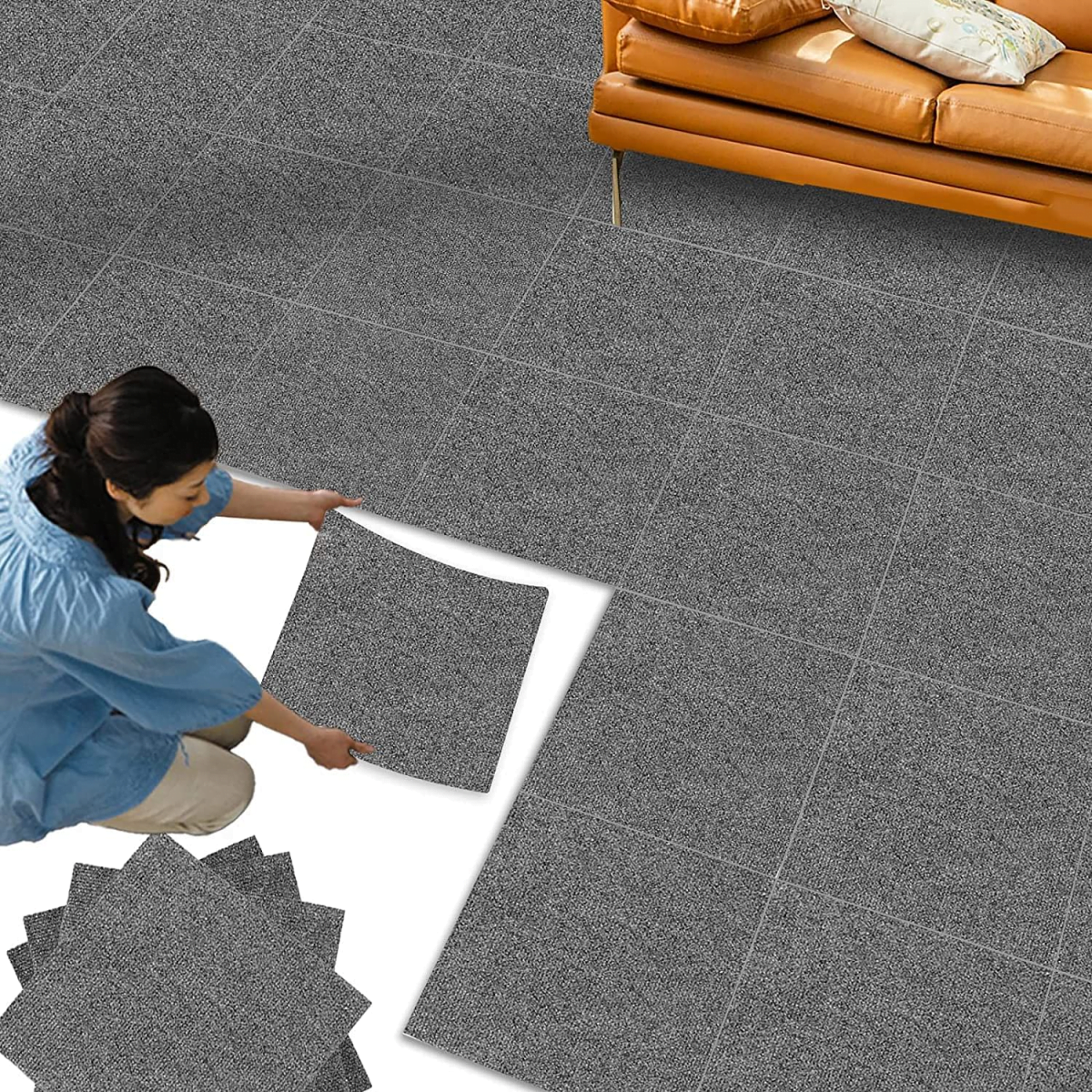 When the wall-to-wall carpet is not an option, carpet tiles are an alternative as they are easy to install, require minimal maintenance, and have many of the same benefits as the wall-to-wall carpet in terms of fostering a cozy, healthy indoor atmosphere.
There may be a history of using carpet tiles in commercial contexts. However, now that more designs are available, they are also a perfect way to carpet a basement.
Due to their ease of being cut to size, they also reduce waste. They frequently come with a connected vapor barrier and underlay.
An Area rug can be the ideal creative decision if you enjoy the plushness of carpets but dislike the "ceiling" appearance.
Area rugs are smaller carpets than the space they are in and can use with flooring materials like hardwood and tiles. Area rugs exist in various forms, textures, patterns, sizes, and colors and can customize to suit the user's preferences.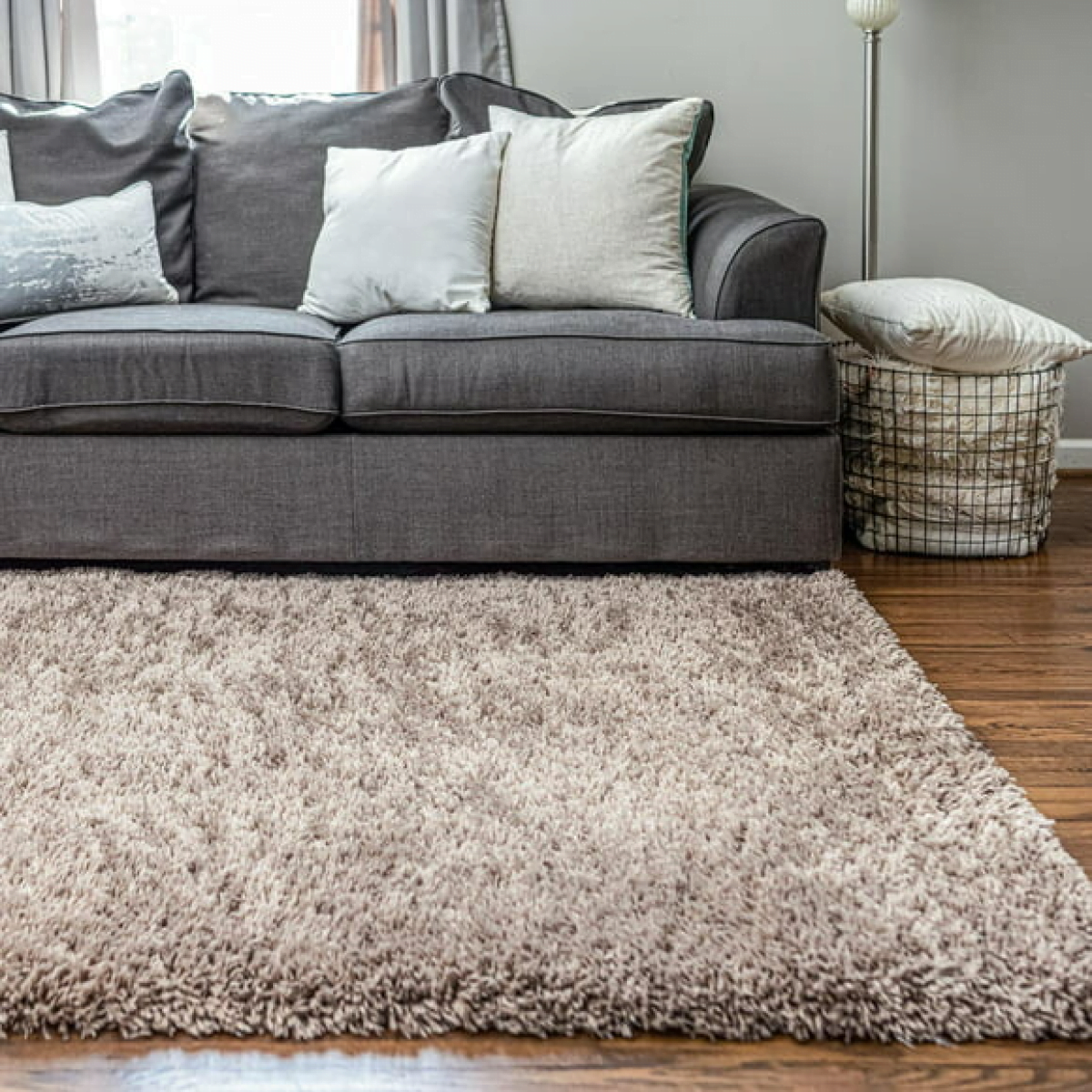 Area rugs are multipurpose items that can quickly transform your space while adding style. An Area rug is simply a carpet with smaller dimensions than that of the room and can commonly use in floorings such as hardwood and tiles.
Since area rugs are portable and lighter than fixed wall-to-wall carpeting, you can change the flooring in your home however you like.
Area rugs can undoubtedly use to soften a hard floor if dampness in the basement concerns you. As the rugs are composed of cotton, organic materials like wool, or other absorbent materials, they wick away moisture and save your floors.
Moreover, Area rugs improve safety in your home by providing the ideal landing cushion, lowering slips, and minimizing accidents.
If you have small kids who frequently play with their toys inside the house, adding Area rugs can help prevent injuries and damage to your floors.
The Best Basement Carpet: 4 Fiber Choices 
The best basement carpet will be of something other than organic or natural fibers since these materials don't work well in the basement.
Here are a few carpet fibers that make excellent basement carpeting.
The most durable fabric available on the market is Nylon, specifically type 6 nylon. The durability and water resistance of nylon carpets is remarkable.
Any space that must withstand considerable foot traffic, such as corridors, staircases, offices, and hotels, is a fantastic choice for nylon carpet. A nylon carpet can keep its original appearance for a more extended period owing to the fiber's durability and potential to hold its form.
Since Nylon fiber is more excellent at resisting the absorption of liquids and dirt than other types of carpet, cleaning Nylon carpets is much easier.
A high-quality nylon carpet has the same appearance and feels as pure silk and has the benefits of being made of durable, long-lasting, and stain-resistant fiber.
Triexta is the most recent innovation in the carpet industry, and it's a great one. Triexta has outstanding stain resistance and is almost as durable as Nylon. It may also be more affordable than certain nylon products.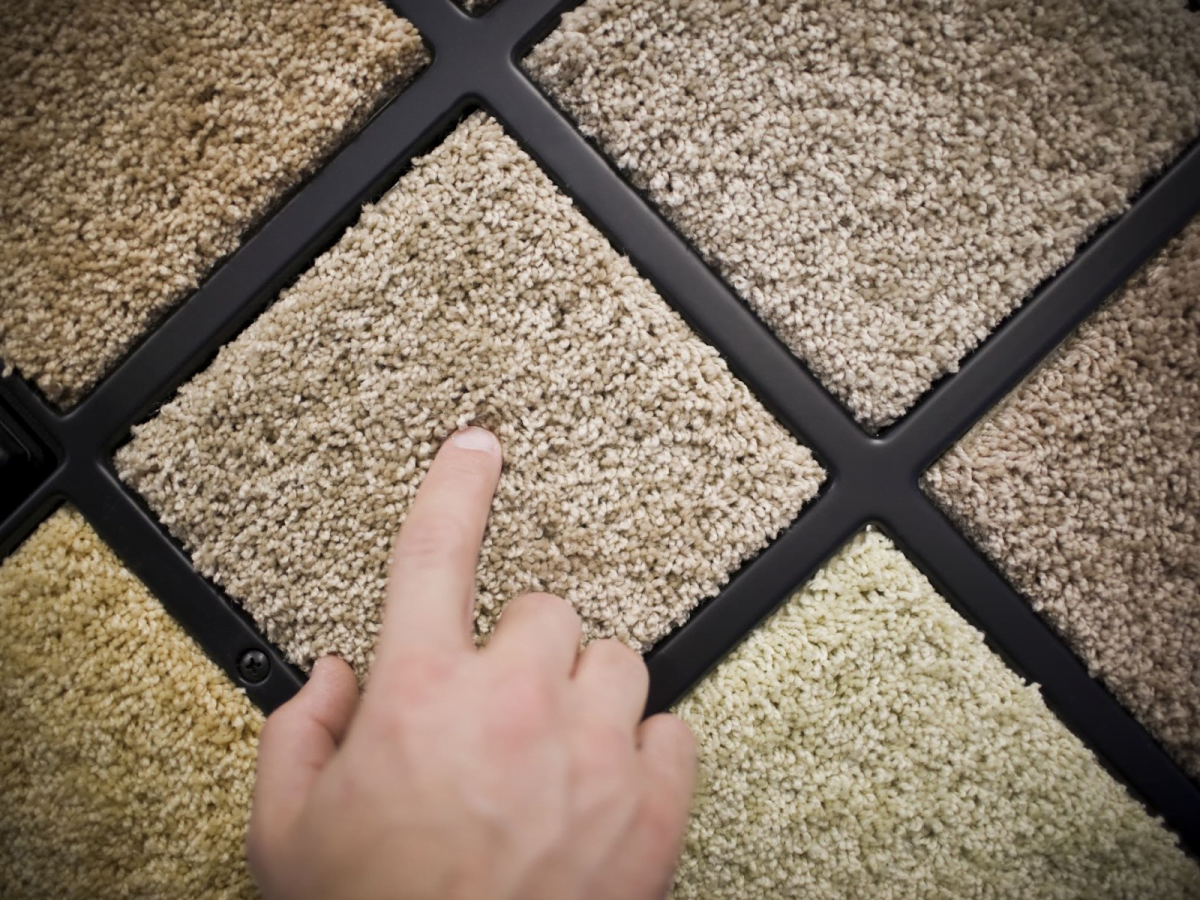 Triexta deserves careful consideration when making purchase decisions as a sustainable carpeting option. And it is one of the most excellent carpets for a basement since it manages moisture effectively.
Triexta is a synthetic (manufactured) material developed by DuPont. While it shares many characteristics with Polyester, Triexta has several essential differences in its chemical makeup that make it a subclass of Polyester.
Polyester can provide you with one of the most affordable basement carpets. One of the better options for carpet that resists stains, it is also incredibly luxurious. Polyester carpeting is quite plush and substantially less expensive than wool carpeting.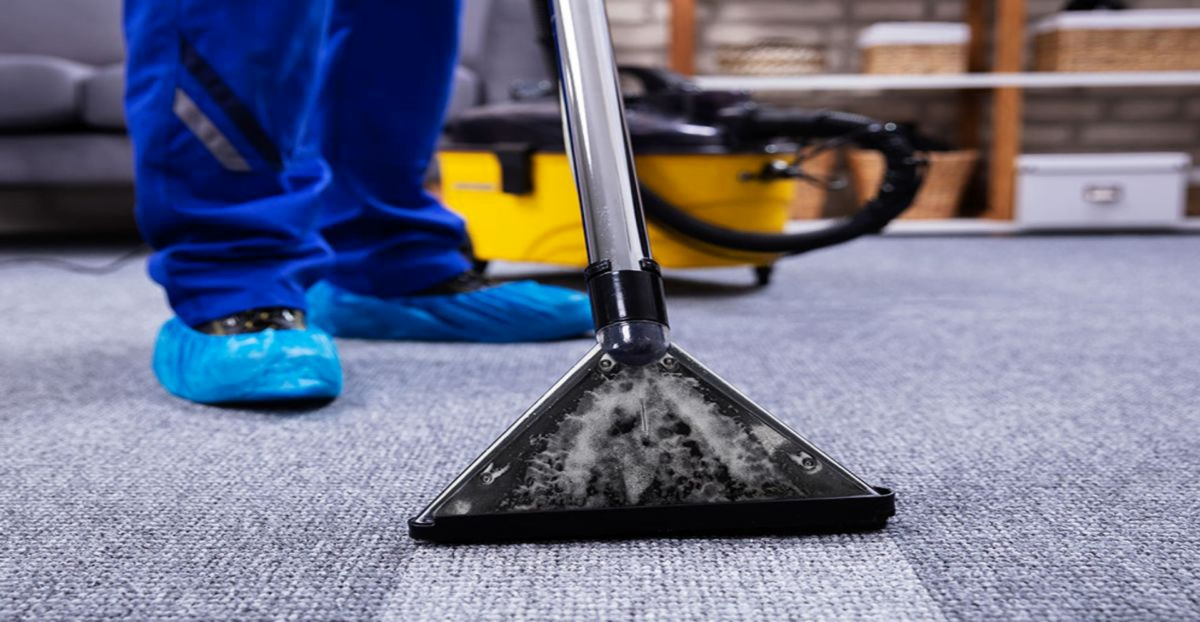 Due to its lower cost, Polyester is frequently used in homes.
The performance of polyester carpets has improved due to new technology, which addresses issues with its weak resiliency and tendency to matte or crush in high-traffic areas.
There are two types of Polyester carpets: "solution-dyed" and "acid-dyed." If stain resistance is a problem, solution-dyed is undoubtedly the best option! Since it is less absorbent, stains are easier to remove.
In addition to being moisture-resistant, Olefin is an excellent flooring material for basements. It's one of many outstanding solutions for outdoor flooring!
Olefin, or Polypropylene, carpet is a synthetic carpet fiber commonly used for outdoor carpets or situations where moisture/mold are potential problems.
Although it is a carpet fiber that makes much sense in some circumstances, there are a few drawbacks that you should carefully examine before buying it. It excels in places with potential moisture issues but low activity, such as a screened-in porch or a basement.
Olefin is incredibly simple to maintain and clean. It is one of the most outstanding options for basement carpets as it can be installed directly over concrete without any concerns.
How to Choose the Best Basement Carpet?
Since carpet is comfortable to walk on, it insulates and is a flexible material that works well on a less-than-optimal subfloor. Many homeowners choose it over vinyl, engineered hardwood, and laminate flooring.
However, since every home and its inhabitants are unique, the best basement carpet for one household might not be the best option for another. So here are a few factors to consider before purchasing the best basement carpets.
1. Pile
Generally, low-pile carpeting is the ideal option for basements. Low-pile carpet, as opposed to high-pile carpet, is less prone to absorb moisture and requires less time to dry out if it does get wet, which is crucial for preventing mold and mildew in the home.
Berber carpet, which has a closed loop and a flat, textured appearance, is popular among homeowners.
2. Waterproofing
A substance that can withstand submersion is required if your basement is vulnerable to flooding and water damage. Most synthetic carpet materials are waterproof and can place outside.
The least expensive materials, including Polyester and Olefin, should be your only options if you have a water concern in the basement.
3. Durability
Since basements are one of those areas more vulnerable to flooding, reliability is one of the most important factors to consider when choosing the best basement carpet for your home. Otherwise, you can find yourself occasionally losing money to renovate your basement.
The most durable carpet available on the market is Nylon if you want to use the basement for practical purposes, like storage. The finest flooring options will be Olefin or Triexta if the basement serves as a space for children to play and adults to unwind and watch TV.
4. Sectioning
There are better choices than wall-to-wall carpeting for the basement, as it needs renovation, even if one area is damaged by water.
If you lay down the carpet in pieces, breaking it into different rooms or areas, you'll only need to replace the sections that sustain damage. The ideal option, in this case, is carpet tiles, which can change out individually and quickly at home.
5. Carpet Padding
Installing an impermeable rubber pad on a concrete floor is one approach to reduce moisture buildup. However, some experts advise against it and suggest choosing a carpet pad that enables the floor to breathe.
In either case, carpet padding is essential as it adds additional insulation, shields the carpeting from moisture, and provides the cushioning that concrete subfloors require. The most breathable carpet pads construct from synthetic fibers or open-cell foam.
Benefits of Using the Best Basement Carpet
Here I will explain five unexpected benefits of installing carpet in your basement and why it could be the best flooring choice for your home.
1. Improved insulation and temperature
One of the most significant benefits of carpet flooring in your basement is its ability to improve insulation and temperature control.
Basements are often colder than other parts of the house, making them uncomfortable to spend time in. However, carpeting can help to retain heat, making your basement feel warmer and more comfortable.
2. Increased soundproofing
Basements can be noisy, primarily if you use them as entertainment or play areas. Adding carpets to the basement can help absorb sound and reduce the noise between floors.
The carpet will act as a natural sound absorber, trapping sound waves and preventing them from bouncing back into the room. This makes carpet flooring an excellent choice for homeowners who want to create a quiet and peaceful space in their basements.
3. Enhanced safety
Carpet flooring in your basement can also enhance safety, especially if you have kids, older people, or pets in your home. Basements can be slippery, especially if they are damp. Carpets can provide a non-slip surface, reducing the risk of falls and injuries.
4. Improved air
For many homeowners, especially those with allergies, asthma, or respiratory issues, indoor air quality is a significant concern.
Carpet flooring can help to improve indoor air quality in your basement, providing a healthier environment for you and your family.
5. Increased aesthetic appeal
Carpets in your basement can also increase the aesthetic appeal of your space, making it more inviting and comfortable. Carpet comes in various colors, patterns, and textures, allowing you to have a customized look that suits your style and preferences.
Moreover, carpets can help to hide imperfections in your basement floor, such as cracks or stains, making your space look cleaner and more polished.
Installing carpet in your basement can bring several benefits you may have yet to consider. Apart from adding warmth and comfort to your space, carpet flooring can improve indoor air quality, reduce noise levels, enhance safety, and increase your home's value.
How to Maintain The Best Basement Carpet
The most crucial point is that if your basement has carpeting, keep it as dry as possible since humidity will eventually harm any carpet. Also, airborne water droplets frequently bring specks of dirt that land on the carpeting, making it seem dingy.
Following are some methods for reducing basement floor moisture and humidity:
1.​ Providing Ventilation
Most basements feature one window, while some have many. In dry weather, keeping the windows open encourages evaporation by allowing air to flow. Opening ground-level windows could increase humidity in the basement when it's raining.
Alternately, leave the door leading to the level above open and turn on a fan to move air from the basement.
2. ​Using a Dehumidifier or a Space Heater
Run a space heater if the basement isn't heated, as moisture precipitates out of cool air and settles on the floor. In the basement, using a dehumidifier will also remove moisture from the air and keep it dry.
Dehumidifiers with fans running will move air in areas where condensation is most likely to form and stop mold and mildew from developing in the carpet.
3.​ Controlling leaks
Painting a concrete subfloor with a moisture-blocking concrete primer will stop it from sweating while installing a carpet.
You can paint your basement walls, whether made of concrete or cinder blocks, to make them more watertight. Plumbing leaks should repair immediately to stop water damage.
Maintaining a basement carpet can be challenging as it is prone to moisture, mold, mildew, and pests. However, with proper care and attention, you can keep your basement carpet clean and fresh for a long time.
Best Basement Carpeting: What to Avoid?
The use of Nylon carpets in basements should avoid. Natural fiber carpets are one of the most undesirable options for basement flooring. In addition to not breathing like synthetic textiles, they retain water. They tend to become wrecked as a result quickly.
Avoiding carpets with long fibers would be a good idea. As they are so thick, high-pile rugs take more time to dry after becoming moist. So if your house is more prone to dampness or water, low-pile carpeting is the best choice.
Also, you should avoid carpets with loop piles since water will be more challenging to remove from tight loops.
Conclusion on Best Basement Carpet Options
Choosing the best basement carpet requires making a few crucial decisions. Make sure the surroundings are as dry as possible before anything else. Then, pick a carpet that will hold up to use and be simple to dry and keep clean.
When choosing a carpet for a basement, it takes more than just picking one that appeals to you. Finding a carpet that is attractive and addresses the particular issues that develop in a basement is necessary.
FAQs:
1. Is carpet an excellent way to keep a basement warm?
Including carpet on the basement floor creates an additional layer that acts as insulation and will keep your basement warmer.
2. Which carpet pile will work best in a basement?
Low-pile or cut-pile carpet made of synthetic fibers is a good option for laying down on the basement floor as it dries out more quickly and efficiently than a high-pile carpet.
3. When putting carpet in a basement, should padding be used underneath?
Padding protects the carpet and makes it softer and more comfortable to walk on. Yet foam padding is always better to use underneath a carpet when putting concrete in a basement.